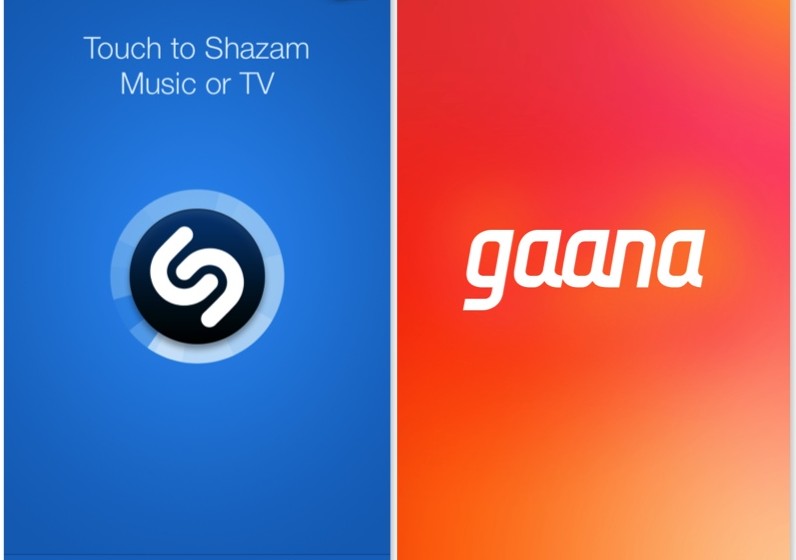 Gaana, an Internet music broadcasting service based in India, recently added videos and lyrics to songs available from the service. Shazam, a music identification service, also integrates videos and lyrics for songs that people identify, or "tag", with the app. The two services have implemented these features in different ways, and one of them is a delight to use while the other results in dismay. In an online business with competitors such as Apple, when it comes to monetization, the user experience matters.
To begin with, neither service provides videos on its own. Rather, they both link to YouTube videos when available. So when a user clicks on the video link, a YouTube video loads, similar to many other sites that embed videos. However, Gaana and Shazam seem to have separate arrangements with YouTube or the video rights owners. Whenever a video link was available in Shazam and was selected, the associated video actually played; whereas in the Gaana iOS app, most videos when selected displayed a message that the video was not available due to playback restrictions on certain sites. This would seem to defeat the whole point of adding the feature. The good news that Gaana can salvage is that the videos did play on ints Web app.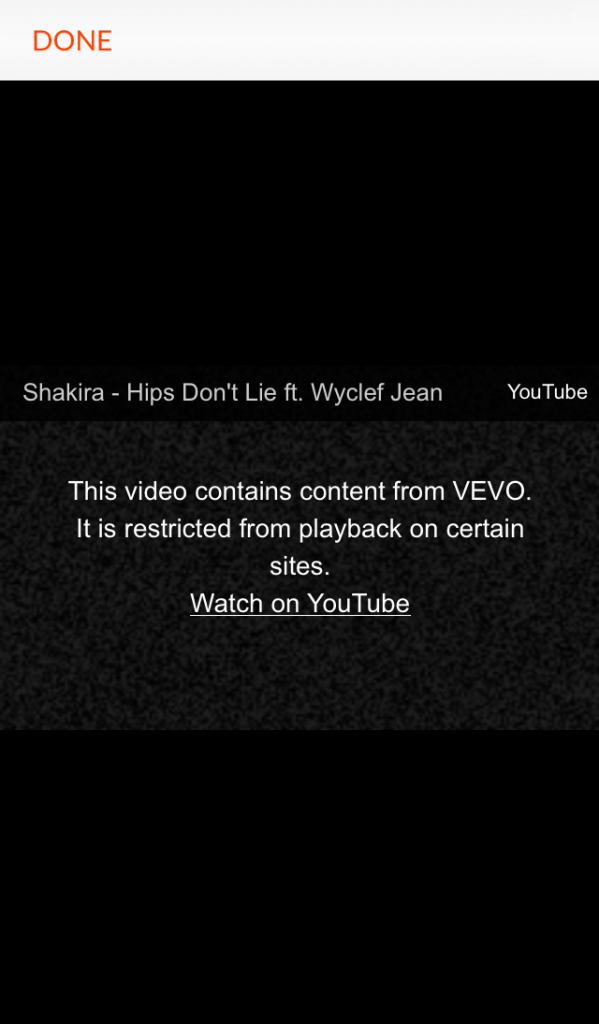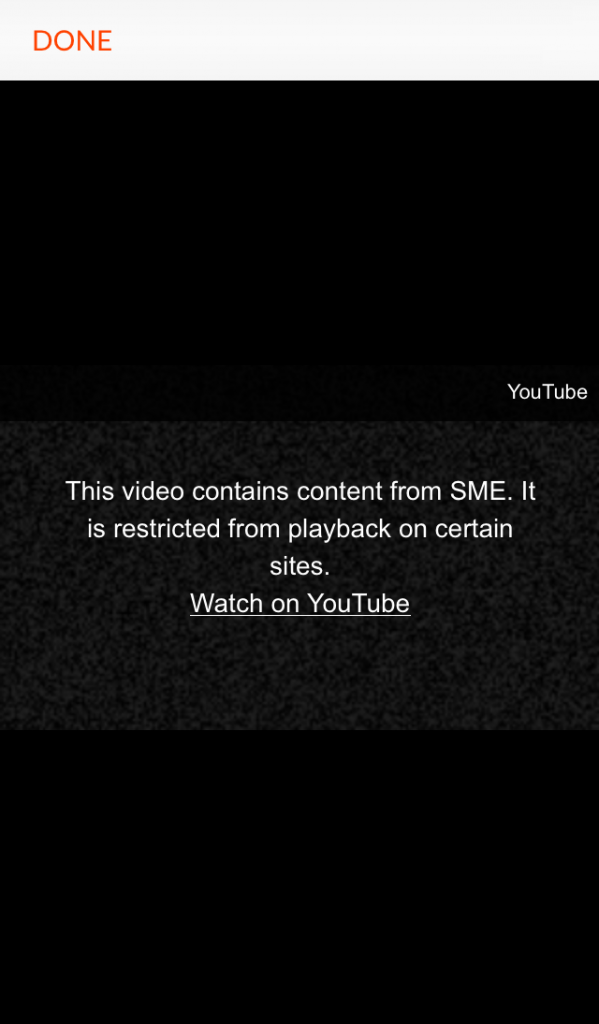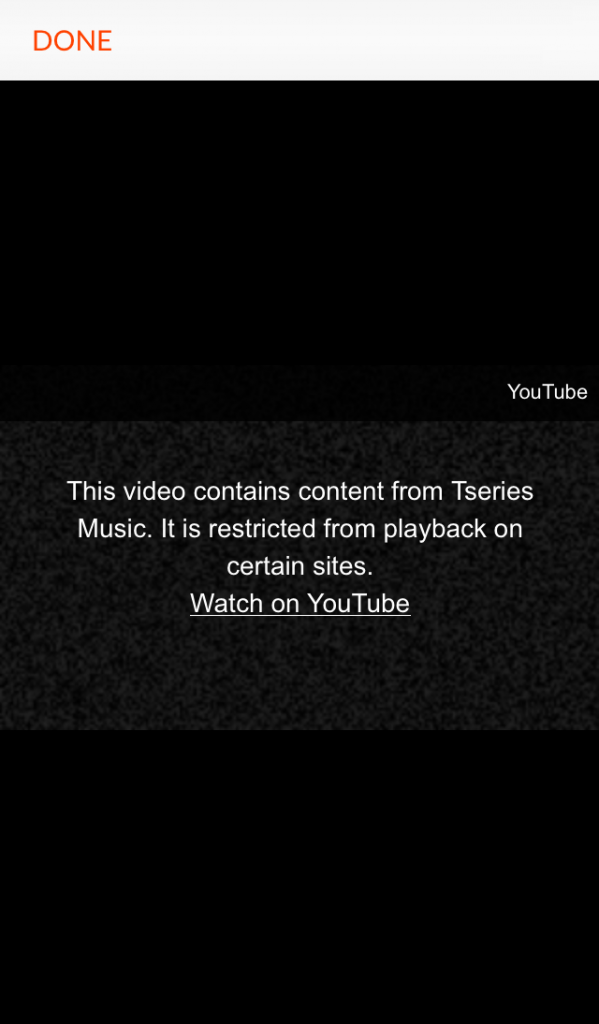 Screengrabs from Gaana iOS app showing messages that videos are restricted from playback.
What is truly puzzling is that the Gaana iOS app has a Videos section, while the Web app does not. Yet nearly all the videos in this section did not play due to the platform restrictions. Furthermore, while one may expect that non-Indian content may be restricted in India, even content from Indian rights owners such as Tseries were blocked.
There is also a huge difference in the quantity of videos that each service offers, and the quality of the video links. Obviously both services require that a video be available on YouTube in the first place. A quick sampling of a handful of songs tagged in Shazam across genres inevitably resulted in videos available (speaks to the power of YouTube, people are uploading all kinds of music). On the other hand, the video links are quite sparse in Gaana even though many songs do have corresponding videos on YouTube. Since Shazam is a tagging service, they may have an edge in being able to automatically  link to videos. Gaana video links seem to have been built manually, and hence there is also a quality issue to the links. For example, while Shazam went to the "official" video of the song Problem by Ariana Grande, Gaana linked to a performance she gave on the Ellen TV show, complete with an introduction by Ellen Degeneres.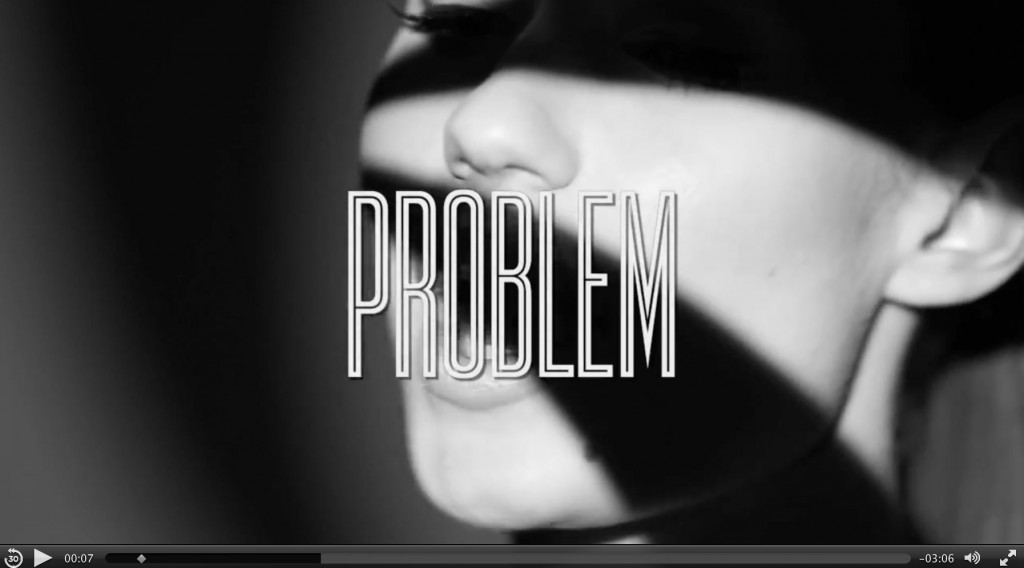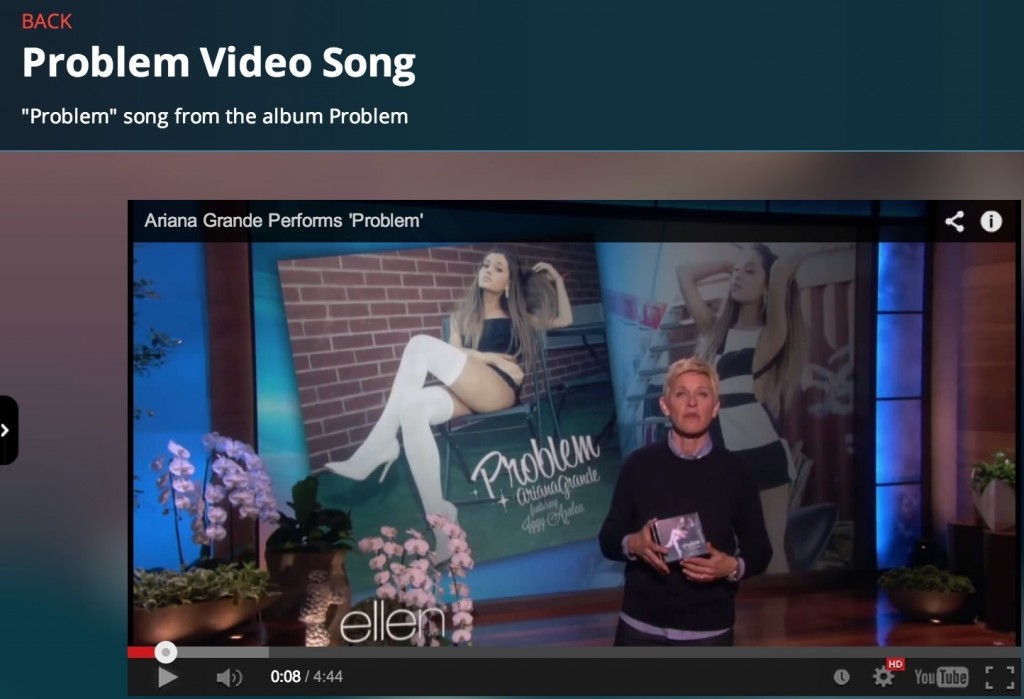 Images from official video of Ariana Grande's "Problem" playing on Shazam Web site  on left and from a performance on the show Ellen playing on Gaana Web site on right.
In addition, when a song is available multiple times on Gaana because it appears on multiple albums, only one of the offerings has a link, as can be seen in the image below, where only one has the video icon (

).

The availability and experience of accessing lyrics were again quite different for each service. The Shazam app loads the lyrics into a screen overlay within the app. In addition, for certain songs, if the user chooses to view lyrics while the song is still playing, Shazam highlights the words in sync with the music, which is pretty cool. In Gaana, asking for the lyrics loads a Web page from a lyrics site on the Web, complete with all the other clutter and artifacts of that page.
A)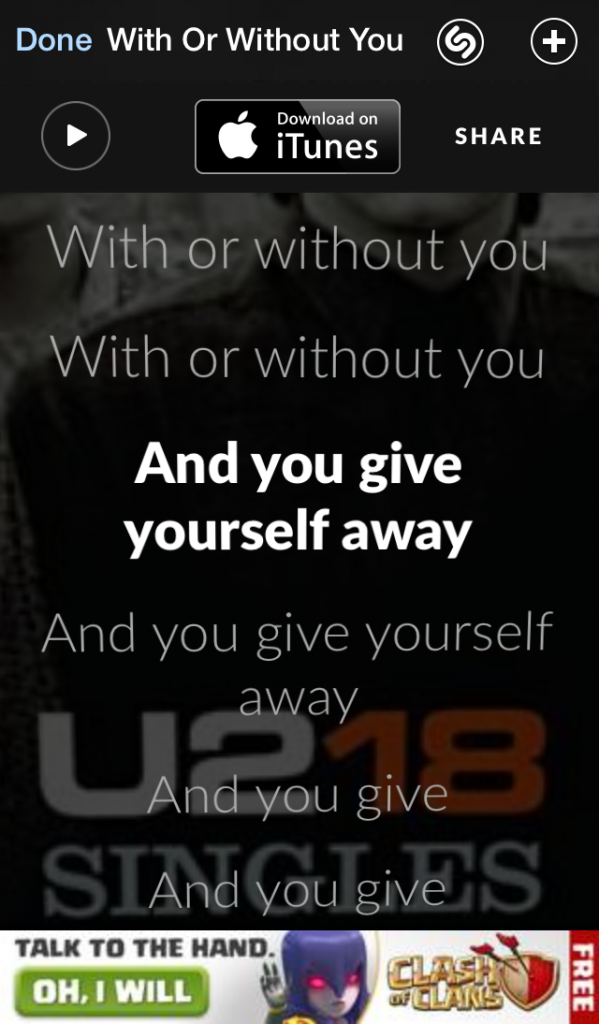 B)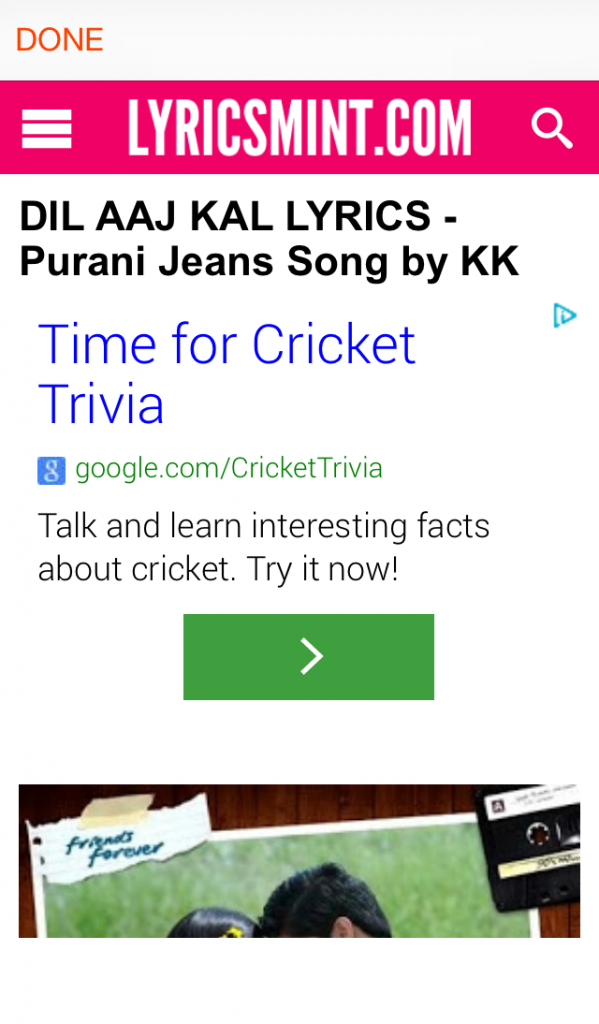 C)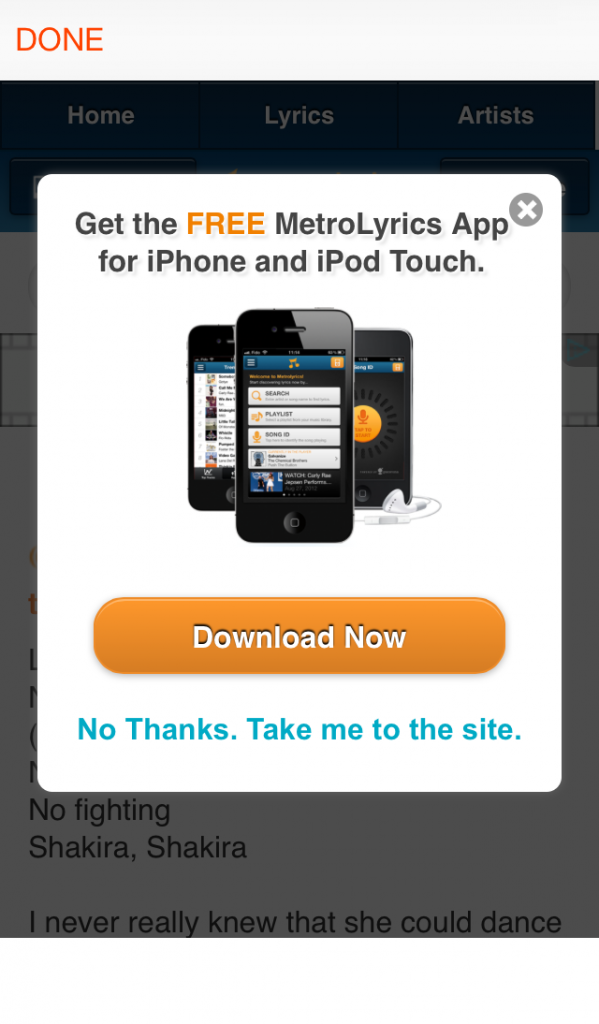 Screengrabs from A)Shazaam iOS app and B), C) Gaana iOS app showing results when requesting lyrics of a song.
Gaana is operating in a crowded space with multiple competitors, including Spotify, Pandora, Rdio and Saavn, and they all want to move users to a paid model. However, when asking people to spend money for a "premium" service, the provider should make sure that users will get a premium experience. Apple also has a streaming music service in iTunes Radio, and it just bought Beats, which also offers a streaming service. Jimmy Iovine, a music industry veteran and co-founder of Beats, and Apple SVP Eddy Cue spoke about Apple's goal to transform streaming music experience at the Code/Conference in LA. Iovine said, "People will pay for service. They'll pay for an experience. They're not going to pay for access." Apple clearly believes in the user experience and there is reason to believe that it will deliver.
A recent NextBigWhat article warned that a bad user experience would kill trust in a brand. Whether this bears true for the Gaana app remains to be seen. However, looking at comparable features on other services, a better experience is achievable. Services like Gaana will need to raise their game if they want to survive.